A Look Into Porsche's Iconic Wheel Designs
For many decades, Porsche design has stayed true to the unique characteristics that made the original 911 such a classic. No more than a grainy silhouette is needed for the eye to instantly pick up that you're looking at a Porsche.
However, what this means is that distinguishing between different Porsche models (and specifically different 911s), can be slightly tricky. Unless, of course, you know your wheel designs.
Porsche has always differentiated new models (or special versions such as the GT3 RS) with wheel designs that soon become iconic in their own right. Not only are they engineered to extract maximum performance from these sports cars, but they're also aesthetically striking. Let's take a look at some iconic wheel designs from Porsche through the years:
FUCHS 'FIVE-LEAF' WHEELS
First seen on the 911 S released in 1966, these original designs were a mere 4.5 inches wide. They were made of forged aluminum and were designed to assist with braking cooling. Their lighter mass than the steel wheels they replaced made for improved acceleration and handling. More than this, their much-loved design saw these wheels enjoy an extended lifespan, and it wasn't until 1989 that they were replaced.
PORSCHE 993 'TURBO TWIST' WHEELS
A simple five-spoke design, these wheels were brought to life with their smooth, curved edges. They complemented the 993 of the time to perfection, filling out the wheel arches nicely and imbuing the model with a distinct sense of movement, whether the car was stationary or not.
CUP 1 WHEELS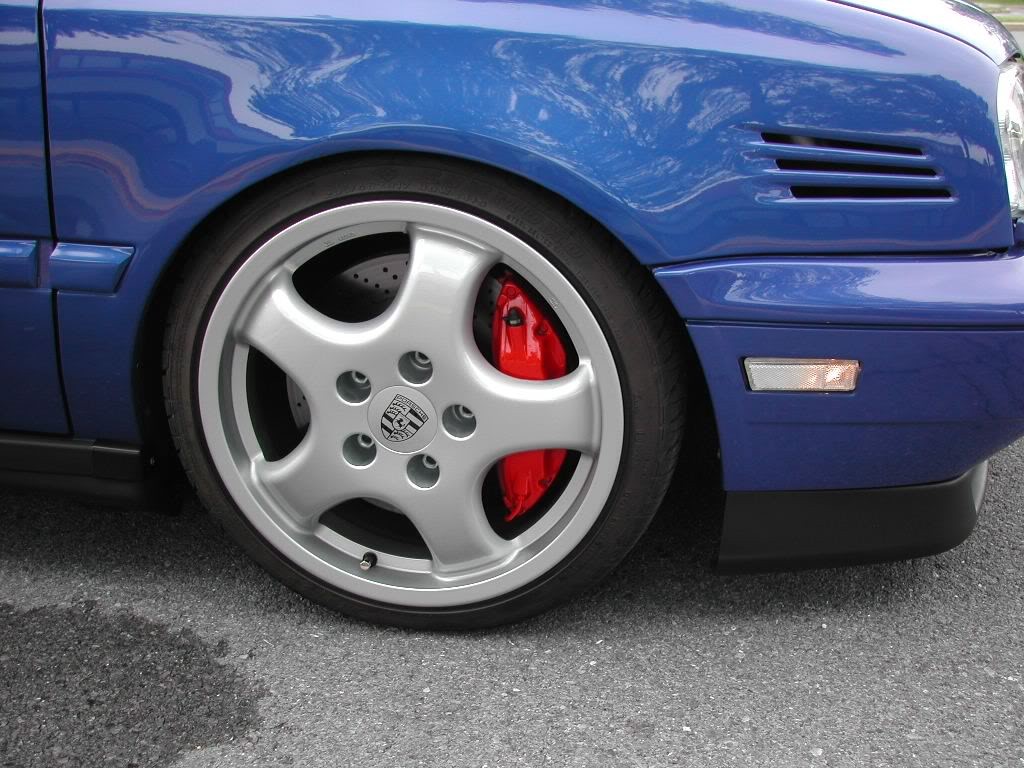 Used on the Porsche 964 RS, these fairly simple wheels consist of five large, thick spokes. It is the outward curve, however, that has helped these wheels stand the test of time – today, they still look great.
PORSCHE 996 GT3 RS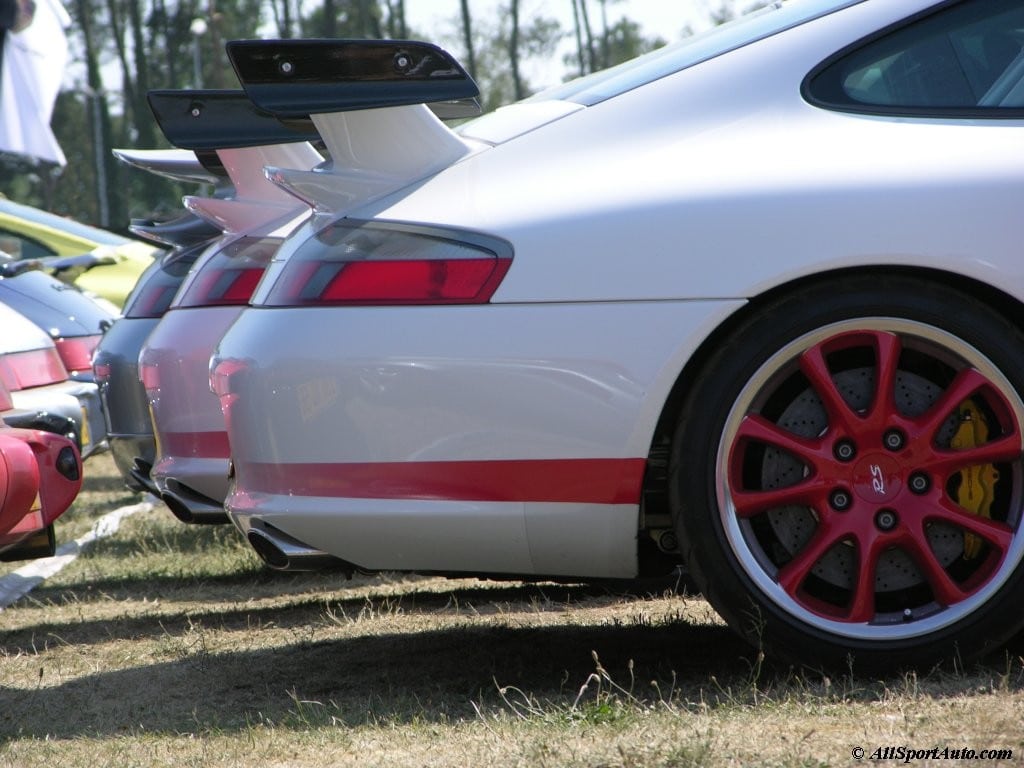 As if the track-focused GT3 wasn't enough, in 2003 Porsche introduced the even more carefully honed GT3 RS. An extreme display of performance engineering, it needed wheels to match. Porsche obliged with lightweight, multi-spoke items painted in searing color options like blue or red. The bold colors were not merely to announce the car's arrival – they were an important visual link to the 1970s Carrera 2.7 RS.
PORSCHE 911 GT3 RS (CURRENT MODEL)
Undoubtedly a wheel design that will be revered in years to come, the current GT3 RS may have ditched the bold colors of its predecessors, but these newer wheel designs pack a lot more technology into their arresting design. For starters, they're huge (20 inches at the front and 21 inches at the back), a first for a wheel-size combination in the 911 range. They come with a platinum-colored finish and feature a central locking device with the RS logo. This offers better performance than the more traditional five-bolt wheel connection because of its reduced rotating masses.
These are just some of the Porsche wheels that have enamored those with an appreciation for distinctive design. In many ways, the wheels fitted to a Porsche are symbolic of the brand as a whole, with meticulous attention to detail and a simplicity that, even if a touch underwhelming at first, ultimately endures.